---

Mikkel Liebman Drescher
 IFISA president

    Denmark
Currently employed by Naviair as Head of Procedures, Copenhagen Information.
Experience:
More than 20 years of experience working in ATS, both as military, for 11 years, and the last 9 years as a civilian.
His primary work is in Rules and Procedures but has experience within Operations, Project Management, Management, Safety assessment, Incident Investigation, Education, Airspace Management Cell, Continuous Improvement and much more.
He participate in various international working groups and safety forums.
Contact Mikkel at:
---
Oliver Wessollek
IFISA vice president
    Germany
Oliver Wessollek was elected as Vice President of IFISA during the IFISA Assembly in Bodo 2018.
He is working for DFS GmbH in Germany as Expert on Air Traffic Flow and Capacity Management.
He started his ATC Career back in 1988 at the German Air Force as Flight Dispatcher. In 1994 he started as Flight Data Specialist in Frankfurt ACC and became in 2001 Flow Coordinator (FMP) at the ACC in Langen. In 2004 he started as Expert on Air Traffic Flow and Capacity Management in Langen ACC in the Back Office.
In 2012 he was elected in the Executive Board of the German Trade Union Air Navigation Services (GdF). In the Executive Board of the Association Part of GdF he is responsible for different Job Profiles. FIS Officer, AIS Officer, FDP, FMP, ARO and others are under his responsibility as well as AIM. The organization became Member of IFISA in 2016. His international experience will help IFISA to establish an international Network in regard of AFIS and Enroute FIS. Within IFISA he is leading the working groups on Remote Tower in AFIS and the working group on UTM/Drones in FIS.
Contact Oliver at:
---
Lars Ilchmann
IFISA treasurer
    Germany
Experience:
M.A. in Geography and English studies
Flight Data Specialist with the Deutsche Flugsicherung DFS GmbH at Bremen ACC
Member and delegate of the german trade union air navigation services – GDF
Member of the working group on all matters related to FDS, FIS, AIM, FMP
Contact Lars at:
---
Priscila Tapia Klapp
IFISA secretray
    Chile
Flight service Technician
AFIS/FIS Officer
English as a second language teacher
President of the flight service technician association Chile
Experience:
Working as an ATS provider since 2015
AIS officer, AFIS officer , and MET observer in Bernardo O' Higgins aerodrome in Chillán, Chile.
Unit Instructor.
Contact Pricila at:
---
Daniela Cid Vera
IFISA secretray
    Chile
Flight service Technician
AFIS/FIS Officer
English as a second language teacher
Secretary of Flight Services Technician Association Chile
Experience:
Working as an ATS provider for DGAC Chile since 2015
AFIS officer, AIS officer and Meteorological Observer in General Freire aerodrome located in Curico, Maule region.
Contact Pricila at:
---
Slawomir Balazy
IFISA Board member

    Poland
• Head of En-route Flight Information Service South Sector,
• Project Manager at PANSA Poland.
• IFISA Board Member since 2016,
Experience:
• 20 years' experience in Air Traffic Services,
• Military ATCO/AFISO/FISO since 1997 to 2004,
• FISO Since 2004 in Flight Information Service Krakow,
• Completed Train the trainers course,
• Completed Project Management Prince 2 Foundation/Practitioner training,
• Completed Eurocontrol SMS in ATM courses,
• Certified OJT Instructor,
• Certified CAA Examiner for FIS,
Contact Slawomir at:

---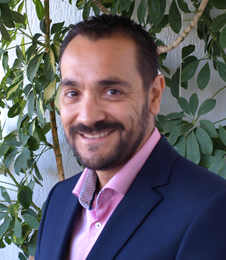 Konstantinos Skiadas
IFISA Board member

    Greece

Currently employed by Hellenic Civil Aviation Authority as FISO, providing services for AIS Greece in Aeronautical Information Publication (AIP) Department.
Education:
Degree in Electronic Engineering (Technical Institute of Athens)
Master Degree (MSc) in Communication Systems and Signal Processing (University Bristol)
Working Experience:
Six years of experience as Software Development Engineer in Siemens AG Greece
Three years of experience as AFTN/CIDIN Operator in HCAA Telecom Centre
Two years of experience as Air-Ground and Ground-Ground Operator
Three years of experience in NOTAM Publication Department
Contact Konstantinos at:
---
    Daniel Klepp
IFISA board member
Contact Daniel at:
---
    Jim Nauss
IFISA board member
Flight Service Specialist at NAV CANADA
AFIS (AAS)/FIS Officer
Executive Vice-President Air Traffic Specialist Association Canada.
Working Experience:
Education
Certificate in Labour Relations Queen's University
Contact Jim at: