The executive committee comprises of: 

Mikkel Liebeman Drescher – IFISA president
Denmark
Currently employed by Naviair as Head of Procedures, Copenhagen Information.
Experience:
More than 20 years of experience working in ATS, both as military, for 11 years, and the last 9 years as a civilian.
His primary work is in Rules and Procedures, but I have experience within Operations, Project Management, Management, Safety assessment, Incident Investigation, Education, Airspace Management Cell, Continuous Improvement and much more.
He participate various international working groups and safety forums.
Contact Mikkel at:
Oliver Wessollek – IFISA vice president
Board member, extra member headhunted by the board to fill vacant positions until normal elections can be held at next assembly in September 2018.
Oliver Wessollek is working for DFS GmbH in Germany as Expert on Air Traffic Flow and Capacity Management.
He started his ATC Career back in 1988 at the German Air Force as Flight Dispatcher. In 1994 he started as Flight Data Specialist in Frankfurt ACC and became in 2001 Flow Coordinator (FMP) at the ACC in Langen. In 2004 he started as Expert on Air Traffic Flow and Capacity Management in Langen ACC in the Back Office.
In 2012 he was elected in the Executive Board of the German Trade Union Air Navigation Services (GdF).
In the Executive Board of the Association Part of GdF he is responsible for different Job Profiles. FIS Officer, AIS Officer, FDP, FMP, ARO and others are under his responsibility as well as AIM.
The organization became Member of IFISA in 2016. His international experience will help IFISA to establish an international Network in regard of AFIS and Enroute FIS.
Contact Oliver at:
Michael Bach Ipsen – IFISA treasurer
Sweden
Experience:
Naviair
Operational Development Expert
September 2016 – Present
Kastrup, Region Hovedstaden, Danmark
Engaging in pan-European system and procedure development, primarily in SESAR2020 and COOPANS.
Naviair
Flight Data Assistant
January 2008 – Present
Copenhagen Area, Denmark
Flight Data (Topsky), Flight Planning, ARO & NOTAM officer.
NUAC HB
Safety Assessor
April 2012 – August 2016 (4 years 5 months)
Copenhagen Area, Denmark
Safety assessment and risk mitigation of changes in procedures andequipment in Air Traffic Management.
Contact Michel at:
Priscila Tapia Klapp – IFISA secretray
Chile
Flight service Technician
AFIS/FIS Officer
English as a second language teacher
President of the flight service technician association Chile
Experience:
Working as an ATS provider since 2015
AIS officer, AFIS officer , and MET observer in Bernardo O' Higgins aerodrome in Chillán, Chile.
Unit Instructor.
Contact Pricila at:
Slawomir Balazy – IFISA Board member
Poland
• Head of En-route Flight Information Service South Sector,
• Project Manager at PANSA Poland.
• IFISA Board Member since 2016,
Experience:
• 20 years' experience in Air Traffic Services,
• Military ATCO/AFISO/FISO since 1997 to 2004,
• FISO Since 2004 in Flight Information Service Krakow,
• Completed Train the trainers course,
• Completed Project Management Prince 2 Foundation/Practitioner training,
• Completed Eurocontrol SMS in ATM courses,
• Certified OJT Instructor,
• Certified CAA Examiner for FIS,
Contact Slawomir at:

Sofi Wadjsö – IFISA Administrator
Sweden
Training specialist and Senior development specialist at EPN international aviation academy.

Sofi has worked within ATS since 1999. In her work at Entry Point North AB (international aviation academy) she has developed and conducted training for AFIS and FISO. Sofi has been the one of the hosts of the annual international AFIS (later FISO) seminars since they started in 2009. In this work she has acquired many international contacts and has gathered lots of knowledge of the diverse world of FIS. She has been consulted as international FIS expert by EASA.
Sofi has worked within non-profit organisations since childhood and has lots of experience of executive board membership and secretary duties.
Sofi was a driving force in establishing IFISA.
Experience:
1997, Air traffic controller training at SATSA
1999, ATCO assistant Malmö ATCC
2000, Watch supervisor support, Malmö ATCC
2004, Flight Data Operator Malmö ATCC
2006 – present, Training specialist at Entry Point North AB with speciality in FIS training.
2018 – present, senior development coordinating the team of development specialists and ensuring the quality of all the training material produced for EPNs training sites in Ireland, Spain, Hungary, Belgium and Sweden.
Several years experience as president of local union club at Malmö ATCC and several more as secretary of national union for ATCO and FIS personnel.
Contact Sofi at: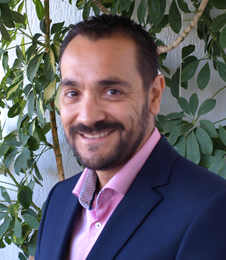 Konstantinos Skiadas – IFISA Board member
Greece
Airport Flight Information Officer – AFISO
Currently employed by Hellenic Civil Aviation Authority as FISO, providing services for AIS Greece in NOTAM Publication Department.
Education:
Degree in Electronic Engineering (Technical Institute of Athens)
Master Degree (MSc) in Communication Systems and Signal Processing (University Bristol
Working Experience:
Six years of experience as Software Development Engineer in Siemens AG Greece
Three years of experience as AFTN/CIDIN Operator in HCAA Telecom Centre
Two years of experience as Air-Ground and Ground-Ground Operator
Three years of experience in NOTAM Publication Department
Contact Konstantinos at:
Daniel Klepp – IFISA board member
Under construction
Jim Nauss – IFISA board member
Under constructor